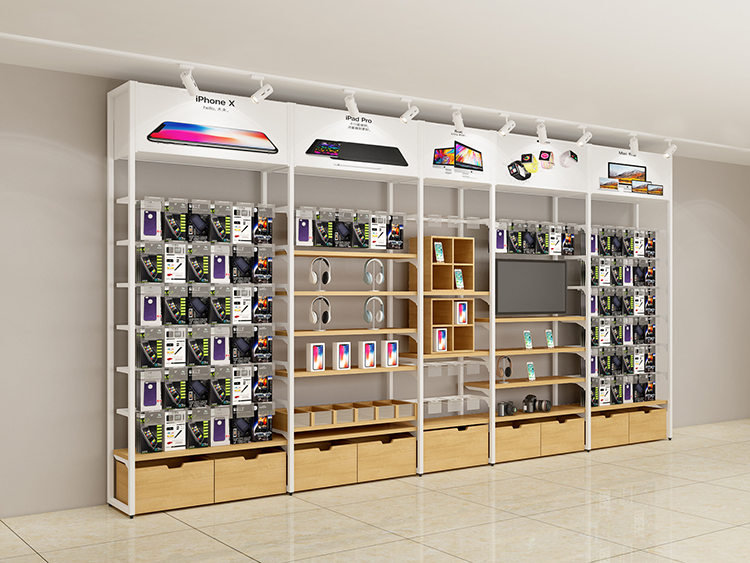 Steel and wood Display racks
Display racks for digital products
Description
Package Information
Inquiry
This is a steel display racks can be used at anywhere in the store, it's popular used for smart phone store, digital products, VR glass, power bank, mobile accessory products.
For example: Sumsung, HUAWEI, apple, LG, sony, vivo, xiaomi, miniso, oppo, boss, etc smart phone stores used this display racks.
>> Great stability. Durable even under full load.
>> Surface is treated with tough paint coating to withstand rough handling(more powder coating supported).
>> Constructed from high-grade steel and materials.
>> This shelf is stable for use as a stand-alone (island) shelving.
>> Additional racks and shelving can be attached at both ends of the gondola.
>> Gondola can be decorated for marketing purposes.
>> Lighting can be installed underneath each shelf to enhance product display.
>> Refridgerator option is available (custom designed gondola shelving)
>> Gondola is suitable for wine and bottled beverages.
>> Main configurations available: Pharmacy shelf, Island Gondola, End Gondola.